Northern Forgotten Islands - Indo
APRIL 9—21, 2019 *(Plus travel dates)
12 Nights/13 Days aboard the ARENUI
$8,060 per person, double occupancy
DIVE THE CORAL TRIANGLE - THE HEART OF MARINE BIODIVERSITY
WHY THE ARENUI?
A once in a lifetime, 5 Star boutique liveaboard experience, with attention to detail and personal service; High quality, high standards and a long-term approach to developing a reputable liveaboard diving business; Only 8 cabins, where 16 guests are served by 22 professional and friendly crew members; Mouth-watering meals from full breakfast & buffet lunch to a-la-carte 3 course dinner, plus delicious snacks; Combines the adventure of diving with spa relaxation and pampering in a beautiful setting; Diving with knowledgeable guides in small groups (2 western cruise directors, 4 local dive guides). Go to www.thearenui.com for additional information about the vessel and itinerary. Prepare to be SPOILED!!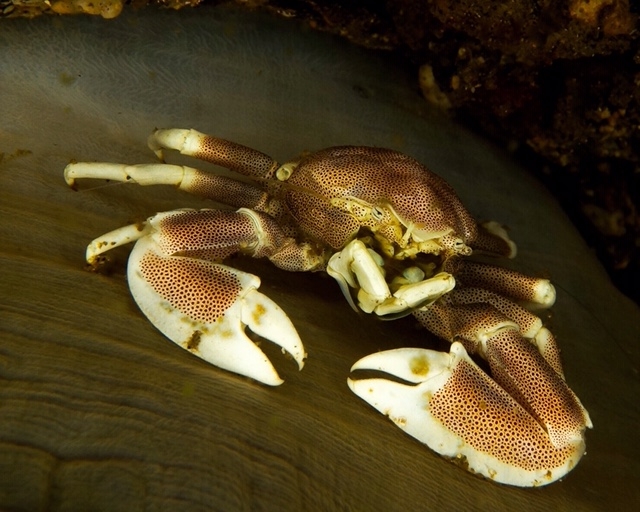 WHY THE FORGOTTEN ISLANDS?
More marine life than one can dream about in some of the best remote diving spots in the world.
The Forgotten Islands are part of a remote archipelago in the southeast corner of the Moluccas (Maluku Tenggara). Despite the remote feeling in other parts of Indonesia (such as Alor or Banda), the Forgotten Islands are isolated even by Indonesian standards, covering a 1,000 km long chain of islands staring at Timor and extending up to West Papua. The Tanimbar group of around 65 islands that separate the Banda Sea from the Arafura Sea include the island of Yamdena where the capital Saumlaki is the final destination on this cruise. The Itinerary includes dives in Ambon Bay, Amet Reef and the Banda (Spice) Islands, where you will see the elusive Mandarin Fish, and Pigmy Seahorse in addition to the Bumphead Parrotfish, Longnose Pipefish, Frogfish, Sharks, Turtles, and Eels. It seems as if all the members of the scorpionfish family are gathered here including spiny devilfish, stonefish, lionfish leaf fish and even Rhinopias.
WHAT IS INCLUDED: Full board accommodation in regular double/twin deluxe cabin; Shore activities/excursions according to the program; Soft drinks, water, tea, American/Balinese coffee; Five meals per day; Diving activities (up to 4 dives/day); Dive cylinders, weights and weight belts; Transfer from/to embarkation/disembarkation airport; Administration/port clearance fee $150/person; National Parks & Diving Fee $200/person; Fuel surcharge $150/person; Welcome massage (1/2 hour pp).
WHAT IS EXCLUDED: Roundtrip Airfare to/from Indonesia; Luggage fees; Master cabin supplement ($550/person surcharge applied to cabins Rama and Shinta); Hotels and meals before and after the cruise; Alcoholic drinks, espresso, cappuccino; Dive equipment rental (except dive cylinders, weights and weight belt); Entire Trip Nitrox refills ($210/person); Massages and Spa treatments (other than welcome massage); Travel insurance; Onboard purchases; Private tours; Laundry; On-board telecommunications; and Crew gratuities (10-15%).